Sue Wren Studios


An artist carries on throughout her life a mysterious,uninterrupted conversation with her public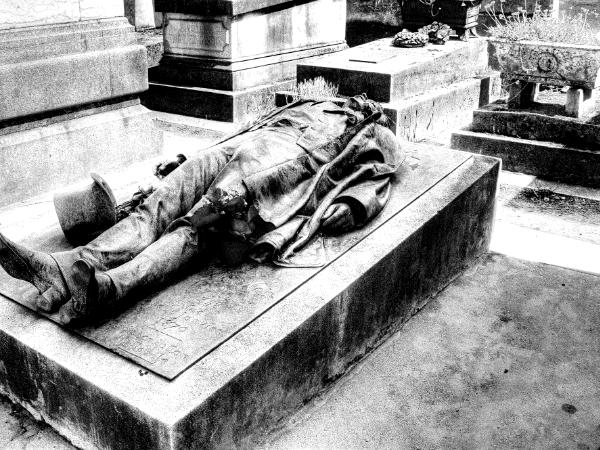 Pere Lachaise Cemetery
Contact for price

A life-sized bronze statue was sculpted by Jules Dalou to mark his grave,
portrayed in a realistic style as though he had just fallen on the street,
dropping his hat which is depicted beside him.
The sculpture has a very noticeable protuberance in Noir's trousers.
This has made it one of the most popular memorials for women to visit I
n the famous cemetery. Myth says that placing a flower in the upturned
top hat after kissing the statue on the lips and rubbing its genital
area will enhance fertility, bring a blissful sex life, or, in some versions,
a husband within the year. As a result of the legend, those particular components of the otherwise verdigris statue a
re rather well-worn and shiny.

Be the first to
post a comment
.